Celebration of 125th Birth Anniversary of Dr. Bhimrao Ramji Ambedkar in Bucharest
Posted on : 06-04-2016 | Back | Print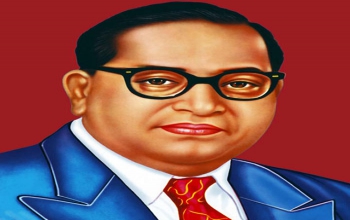 Celebration of 125th Birth Anniversary of Dr. Bhimrao Ramji Ambedkar in Bucharest
The Embassy of India, Bucharest, in association with the University of Economic Studies of Bucharest is organizing a Seminar titled "Ambedkar and Social Change" on the occasion of the 125th Birth Anniversary of the 'Father of the Indian Constitution', Dr. B. R. Ambedkar on 14th April 2016 from 10:00 am to 12:30 hrs. University of Economic Studies (ASE), I.N. Angelescu Building, Aula Magna hall, no. 6, Piata Romana, Sector 1, Bucharest.
All those who are interested to participate may please contact Mrs. Irina Ionescu at admin@eoiromania.in.


14 April 2016- Celebrating the 125th Birth Anniversary of Dr. Bhimrao Ramji Ambedkar

10:00 – 11:00 hrs. 1. Welcome address by ASE representative
2. Introductory remarks by Mr. Partha Ray, Charge d' Affaires, Embassy of India, Bucharest
3. Lecture by Professor Radu Cristian Mușetescu: Is India a New Flying Goose or a New Asian Tiger?
4. Lecture by Professor Mariana Nicolae: Dr. B.R. Ambedkar – Leadership for personal and community development
5. Lecture by Associate Professor Roxana Elisabeta Marinescu: Dr. B.R. Ambedkar – Empowerment and Rights for Indian Women
11:00 – 11:30 hrs. Coffee/tea/snacks in the foyer in front of the hall
11:30 - 12:30 hrs. 5. Short movie on B. R. Ambedkar/ Indian Constitution
6. Lecture by Dr. Iulia Rășcanu: Dr. B.R. Ambedkar's legacy for contemporary India
7. Valedictory remarks by Mr. Partha Ray, Charge d' Affaires, Embassy of India, Bucharest
Go to Top | Back | Print